All Ticket holders get access to artist Meet & Greet on second floor.
Buffet available to purchase separately (not included in any ticket)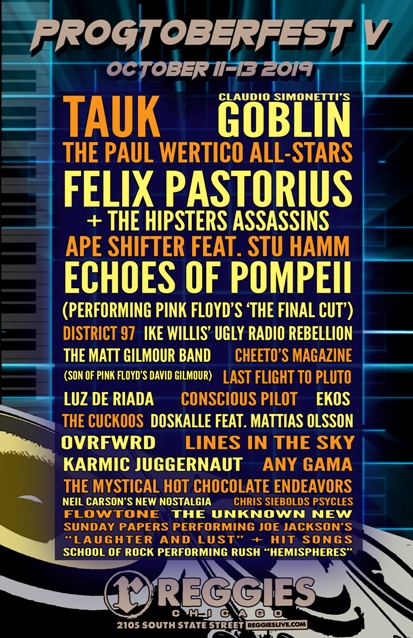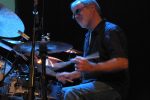 THE PAUL WERTICO ALL STARS
(featuring 7-Time Grammy Award Winner Paul Wertico )
Paul Wertico: Hailed in the press as "One of the most versatile and musical drummers in music today," Paul Wertico was a member of the Pat Metheny Group from 1983 to 2001. During that time, he won seven Grammy Awards and he also played drums & percussion on David Bowie's hit recording, "This Is Not America." He has played with countless artists in all 50 states and in 70 countries, as well as playing on drums and percussion on hundreds of recordings. For two years, Wertico also hosted his own weekly radio show, Paul Wertico's Wild World of Jazz, and as Musical Director for the crowdsourced TV video series, Inventing The Future, he was nominated for a 2012-2013 Emmy Award.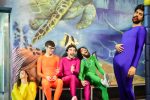 CHEETO'S MAGAZINE
In summer 2005, Esteban NAVARRO and Manel ORELLA (keys and guitar) got together to perform a series of bizarre shows as a funny and singular duet. Not really good stuff but great fun! A year later they decided to increase the family, bringing in Dídac GARCÍA (bass) and Joan MONTANÉ (drums). That was it, a real band! But… would they be able to face the progrock challenge? It took a year to prepare an hour of a proggy repertoire, and in 2007, it finally saw the light of day. The show was fresh and surprising, and the childish manners and image of the band, specially through their frontman, Esteban, quickly took a place on the audience hearts. In 2009 they recorded some of the best songs of that period on the EP "ALL THE CHICKENS IN THE BOWL". After two more years of shows and writing new stuff, in 2012 they got involved on their big project, the recording of a full length album, 'BOILING FOWLS'!!2013 was a hard year, fully devoted to the studio. No playing, no shows, no fun… but it was worth it! Finally in early 2014 'BOILING FOWLS' was ready to be presented to the prog community. An intense album, fresh, innovative and full of love for prog. Boiling Fowls was ready to eat the world! At the end of the recording sessions, the drummer, Joan MONTANE, left the band, and two more members were included to complete the project, Matias LIZANA on keys and vocals, and Eric ROVIRA on drums and vocals.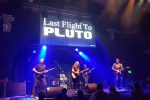 LAST FLIGHT TO PLUTO
Led by Alice Freya, Last Flight To Pluto are a modern progressive rock band. They have a fresh approach to progressive music, whilst maintaining an old school vibe, thanks to an eclectic list of influences amongst the band members. The big news for the band in 2019 is the upcoming release of their second album 'A Drop In The Ocean'. Featuring some excellent and visually striking artwork, this album follows on from the 2015 album 'See You At The End', which has gathered some rave reviews since its release and also landed the band a Limelight Feature in PROG magazine.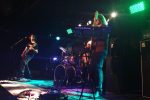 THE MYSTICAL HOT CHOCOLATE ENDEAVORS
TMHCE band combines the sounds of 90's Alternative Rock influences with that of the early 70's Progressive Rock compositional approach to song writing.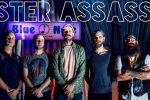 FELIX PASTORIUS & HIPSTER ASSASSINS
The Hipster Assassins individual influences are extremely diverse and therefore somewhat difficult to force into one genre, but Jaco Pastorius's coined "punk jazz" isn't far off. This New York City based band was formed in 2010 by Felix Pastorius, and features John Bendy on guitar, Mike Bendy also on bass, Chris Ward on saxophone, and Kenny Grohowski on drums. Driving rhythms coupled with the technical prowess that each musician utilizes have led the group to perform at various NYC venues and maintain a weekly residency at Zinc Bar.
Weekend Passes
3 Day GA/$120

3 Day Pass Red Chair Seating Sat and Sun Only/$240

3 Day Pass Reserved Seat Sat and Sun Only/$240