All Ticket holders get access to artist Meet & Greet on second floor.
Buffet available to purchase separately (not included in any ticket)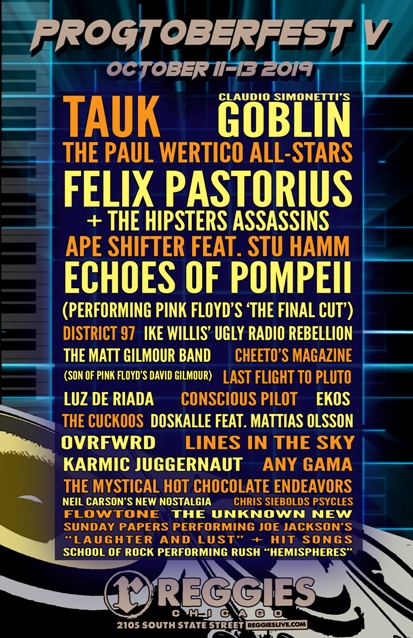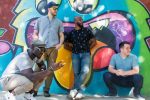 TAUK
On their new album Shapeshifter II: Outbreak, New York-bred band TAUK offer an unsettling but ultimately exhilarating look at artificial intelligence and its potential to upend our world. With its dynamic sense of tension and cinematic mastery of mood, TAUK's all-instrumental blend of progressive rock, hip-hop, and jazz proves to be the perfect backdrop for such explorations, giving way to an album that's both powerfully hypnotic and intensely thought-provoking.
UGLY RADIO REBELLION W/ IKE WILLIS
Ugly Radio Rebellion was originally formed in July 2002 as a Detroit, MI band known as Uncle Meat. Guitarist Scott Schroen felt inspired to start a project consisting of everyone and anyone capable of playing the music of Frank Zappa. An ad was placed in the local paper simply stating, "musicians wanted to perform the music of Frank Zappa" and so ensued a few weekends of what was later dubbed, "Zappa Survivor". Groups of musicians would essentially drill selected pieces during rehearsal and later everyone would vote on who they think should stay for the next round. After a few no-shows, a few driven to quit by musical intimidation and a collection of other circumstances, the few that were left from the 'survivor' sessions ultimately became the lineup for Uncle Meat. The project performed FZ around the greater Detroit area until the last show on FZ's birthday, December of 2003. With only a few adjustments, Uncle Meat was disbanded and Scott Schroen and Preston Parish reformed the project as…
UGLY RADIO REBELLION
Weekend Passes
3 Day GA/$120

3 Day Pass Red Chair Seating Sat and Sun Only/$240

3 Day Pass Reserved Seat Sat and Sun Only/$240