All Ticket holders get access to artist Meet & Greet on second floor.
Buffet available to purchase separately (not included in any ticket)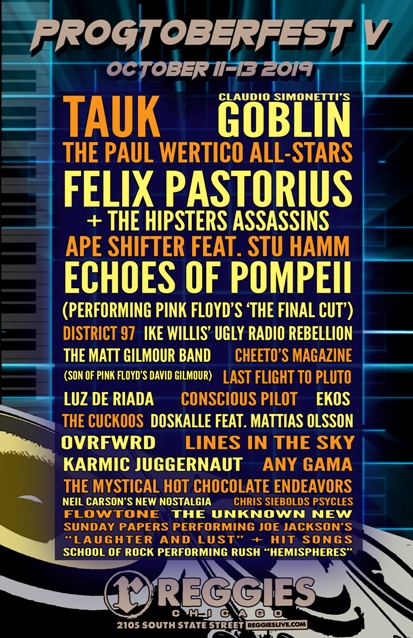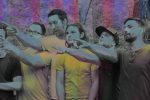 KARMIC JUGGERNAUT
As the name suggests, psychedelic/progressive outfit Karmic Juggernaut is an overwhelming force of sound. Formed initially as a quartet in 2004, the Asbury Park-based group has amassed a reputation for their eclectic style, musicianship, unique stage performances, inventive songwriting, and innovative solar-powered recordings using the Sun Lab Studio.
Karmic Juggernaut has been performing since 2005 with guitarists James McCaffrey and Randy Preston, and drummer Kevin Grossman. Bassist Cody McCorry joined in 2012, and vocalist Daimon Santa Maria and keyboardist Jake Hughes in 2017. They have released one full-length album and three previous EP's, and have shared the stage with many major acts in the music community including Umphrey's McGree, Bernie Worrell, moe., Keller Williams, Marco Benevento, and many others. Members of the group have been involved with many other acts such as Thank You Scientist, We Used To Cut The Grass, Ike Willis (of Frank Zappa), Remember Jones, Homeless Apians, Bumblefoot, Hive Mind, Bone & Marrow, Elevator Art, and many additional projects.
The band has just released their new full-length album, The Dreams That Stuff Are Made Of, a collection of thirteen unique tunes written by the group. Recorded and mixed at The Hangar at the New Jersey Shore, the new album is a departure from the band's earlier recordings, featuring new frontman Daimon Santa Maria, keyboardist Jake Hughes, a robust horn section (Joe Gullace & Ian Gray), mallet work by percussionist AJ Merlino, theremin by bassist Cody McCorry, and an array of other instruments. The result is an vintage-inspired album with a postmodern view of psychedelia. This new record draws from an eclectic variety of genres and musical tastes, and touches on topics such as today's political climate, B-movies, mental illness, and features satirical approaches of contemporary living.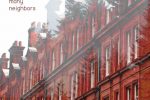 THE UNKNOWN NEW
The Unknown New is brand new jazz-ish musical offerings from Paul Mutzabaugh ~ Chicago-based multi-instrumentalist, producer, composer, arranger.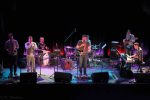 CHRIS SIEBOLD & PSYCLES
Psycles is an original project featuring many styles of music. Also, we can interpret your dreams!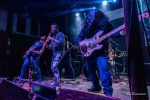 LUZ DE RIADA
Luz de Riada (Flood's light), fusion contemporary music band (jazz-rock-folk) founded in july 2010 by Ramses Luna , multi-instrumentalist musician, former member of Cabezas de Cera (Wax Heads – 1997-2011) and since 2013, creator and musical director of Experimental Music Orchestra Taller from Autonomous University of Ciudad de Mexico.
Currently,the band is comprised by two experienced musicians with outstanding career, as bass player Alonso Arreola (Arreola + Carballo, Monocordio and 3Below with Trey Gunn and Michael Manring) y Ramses Luna (Cabezas de Cera and Pascal Gutman Trio), the other members of LdR is conformed by young talented musicians, drummer Abraham Velasco and Emmanuel Pina multi-instrumentalist too
With 7 years of professional experience, LdR has three cd releases called ''Tales and Fables, Vol. I, II and III'', issued in 2011,2013 and 2016 respectively.    The band has performed in various concert halls and festivals throughout Mexico, USA, Chile and Argentina, such as CENART'S Blas Galindo Concert Hall (Mexico City), Zocalo (Mexico City), Esperanza Iris City Hall (Mexico City), ICBC's Amphitheatre (Tijuana), Festival of the Desert (Real de Catorce, S.L.P.), 5th of May International Festival (Puebla), Aguascalientes 439th Anniversary Cultural Festival (Aguascalientes). In 2014, as a IBERMUSICAS's grant holder presents some shows in Chile and Argentina's Mexican Embassy (Mexico's Independence Day). LdR offered some shows in 2016 in USA at Kennedy Center (Washington D.C.), Orion Studios (Baltimore), XXII ProgDay Festival (North Carolina) and University of Columbia's Concert Hall(Chicago).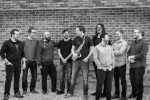 NEW NOSTALGIA
The jazz and pop styles have long existed in separate realms, with separate performers, separate audiences, and little crossover in between.
New Nostalgia is out to change that: a 9-piece jazz/pop/rock band specializing in updating 1980's pop music for the late 2010's, the band is led by saxophonist and composer/arranger Neil Carson, whose unique instrumental interpretations of classic tunes by Cyndi Lauper, Tears for Fears, Tracy Chapman, Peter Gabriel, and other 1980's artists are brought to life by a full 5-horn section and a driving rhythm section.
New Nostalgia's sound and concept is born of a distinct void in creative music. Utilizing the verses, choruses and hooks of pop and rock, the advanced harmonic and rhythmic structures and improvisations of jazz, and a little something extra, New Nostalgia occupies a completely unique space in the modern musical landscape.
A proud Chicago band featuring our city's finest music-makers, New Nostalgia is a live band meant to be experienced in person, so keep eye out for upcoming performances!
Weekend Passes
3 Day GA/$120

3 Day Pass Red Chair Seating Sat and Sun Only/$240

3 Day Pass Reserved Seat Sat and Sun Only/$240