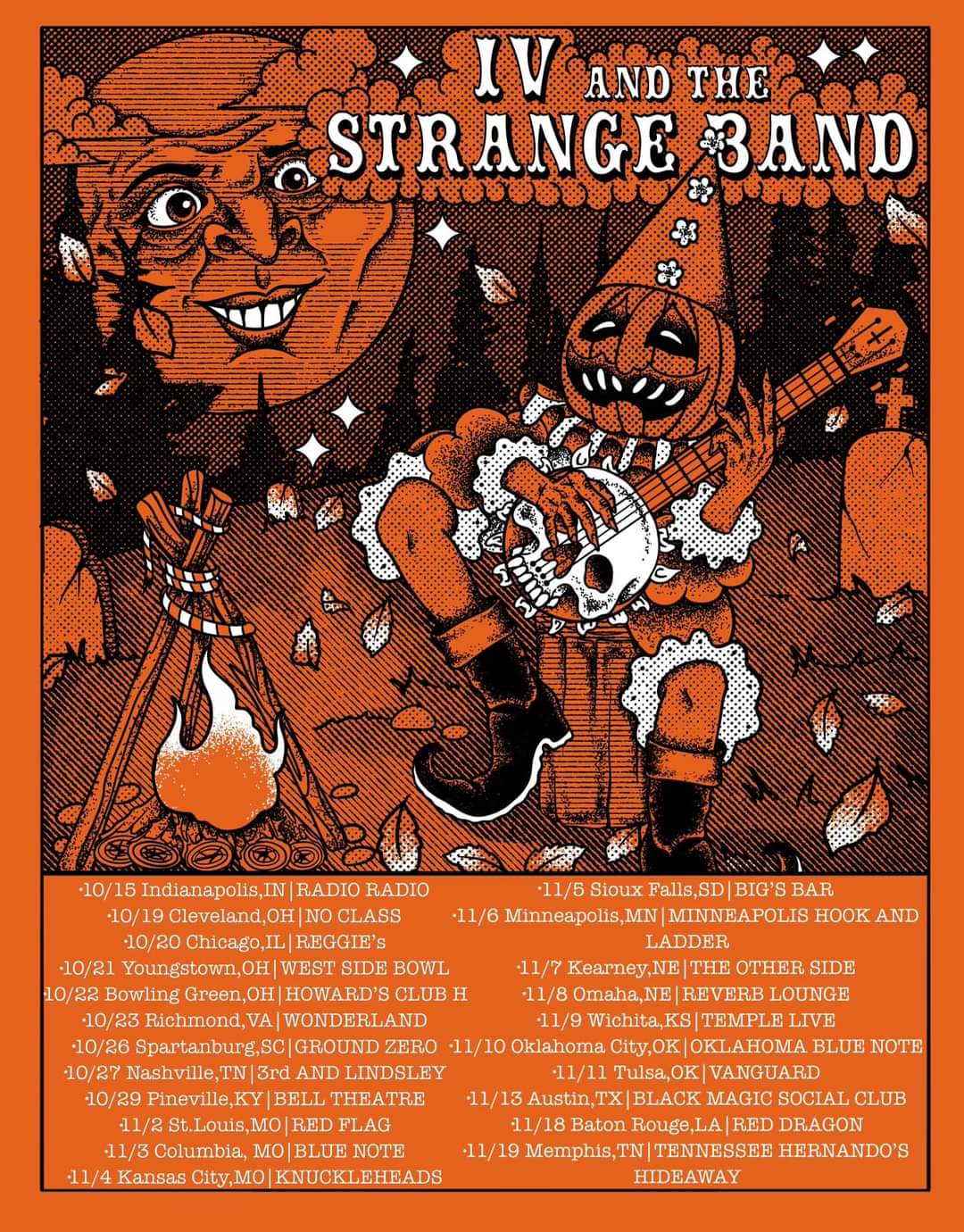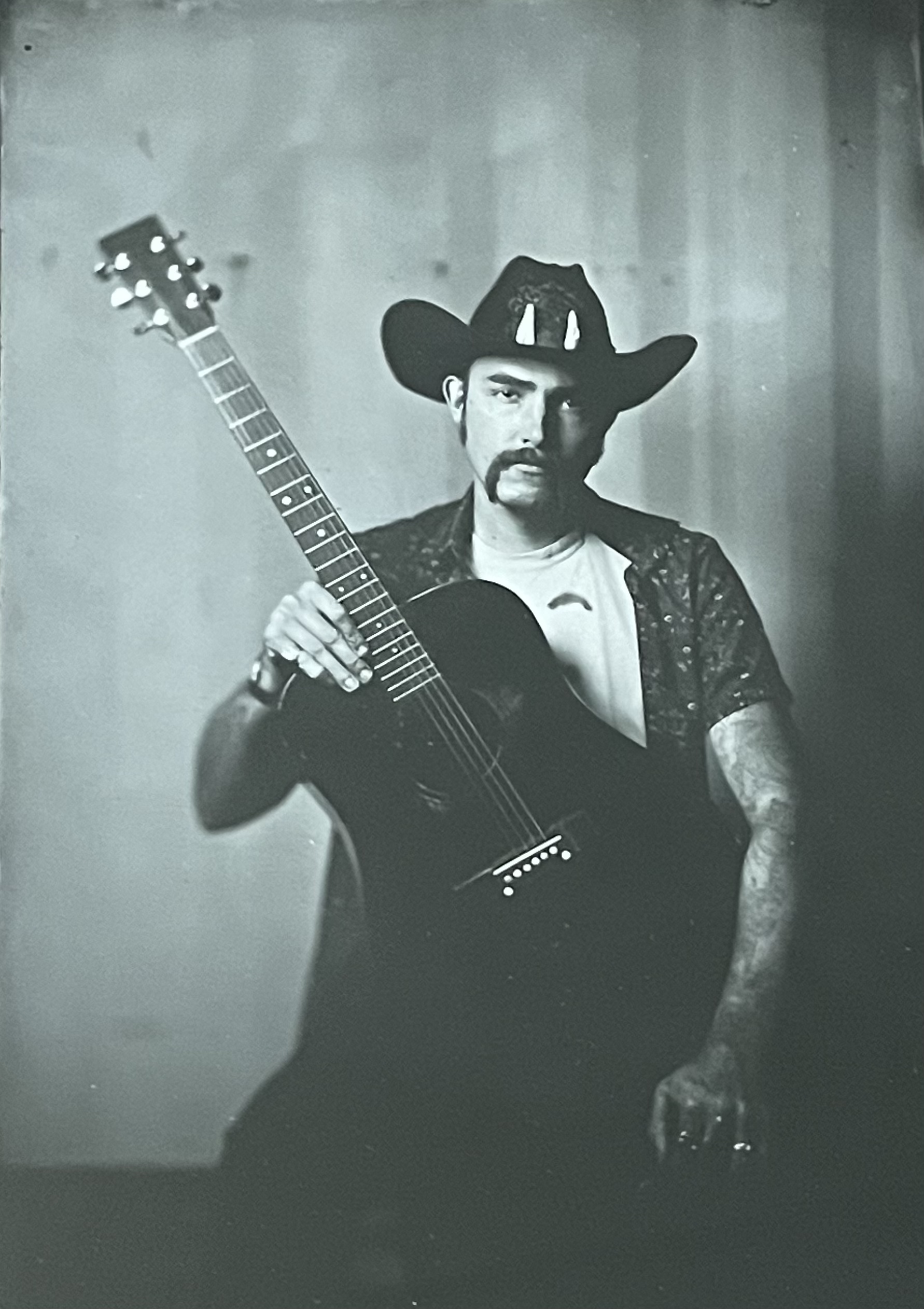 IV AND THE STRANGE BAND
"Patience is a virtue." Those words are tattooed across Coleman Williams' right arm, forever reminding the alternative-country singer/songwriter of the benefits of taking one's time.
The lesson wasn't always so clear. As the great-grandson of Hank Williams Sr., grandson of Hank Williams Jr., and only son of Hank 3, Coleman spent years waging an internal battle with the expectations thrust upon him by his own lineage. He represented the fourth generation of country music's most legendary family — hence his nickname, "IV" — and the pressure to launch his own career was enormous. Although Coleman would eventually make his mark with Southern Circus — the genre-bending debut from his band, IV and the Strange Band, combining southern storytelling and country textures with 100-watt guitar amps and DIY attitude — he needed to break free first and discover his own musical approach along the way.
"Before I even knew who I was, people were already expecting things of me," he says. "It felt like there was zero freedom of expression for someone with the last name 'Williams.' Singing about a bloodline didn't appeal to me, though. I wasn't interested in fitting into a shadow that already existed. What did appeal to me was the underground scene in Nashville."
Coleman became a fierce champion of Nashville's house-show circuit as a teenager, drawn in by the scene's supportive spirit and DIY ethics. This was a community that valued principles over pedigrees. A community that offered artists of all stripes a place to express themselves. From punk shows to heavy metal gigs to electronic experiments, Coleman loved it all… and for the first time in his life, he felt like he belonged somewhere.
"I was a weird kid who grew up in an unusual situation," he says. "When I began going to house shows in Nashville, I felt like I'd found a family of people whom nobody else wanted — kids who were different and misunderstood — and during these two-hour shows, everyone belonged, everyone felt accepted, and everyone had a place. The experience taught me to trust my instincts. It gave me a new sense of independence. I have to believe that's why Hank Williams made music, too; he could see what it did for people."
Inspired to blaze his own trail, Coleman left town after high school and traveled across America, developing musical tastes that were as diverse as the country itself. Over the decade that followed, he became a history buff, a poet, a metalworker, and an educator. Back home in Nashville, he continued his lifelong practice of writing songs, developing the unique sound — a blend of the amplified and the acoustic, laced with fiddle one minute and heavy guitars the next — that would later fill Southern Circus. Coleman took his time. He wanted the sound to be right. Patience is a virtue, after all.
Local producer Jason Dietz became a fan of Coleman's songs, prompting the two to begin collaborating. Guitarist David Talley joined them, as did banjo player, Daniel Mason and drummer Carson Kehrer. All five musicians (along with fiddler Laura Beth Jewell and steel player, John Judkins who both appear on the record) came from different musical backgrounds, but they worked together to build something new, using Coleman's acoustic tunes as the blueprint for a southern sound that was soothing one minute and strident the next. An album began taking shape. Just shy of his thirtieth birthday, Coleman Williams made his long-awaited debut with "Son of Sin," a single that was released in 2021 by IV and the Strange Band.
"I like to say, 'What doesn't kill you makes you stranger,'" he explains. "I love strangeness and I love my Strange Band. The most genuine people in this world are those who allow themselves to be the weirdos they truly are, because once you repress yourself, that's when you become someone you're not."
Coleman channeled this love of the weird and self-certainty into Southern Circus which bounces between autobiographical songs and story-driven tracks inspired by Coleman's historical interests. On "Inbred," he turns the true-life tale of the Fugates — a Kentucky family whose inbred history attracted the attention and anger of religious zealots during the 1800s — into a song about Christian hypocrisy. "Malice" is a swaggering country song based upon a newspaper article about a married couple who each decided to poison the other on the same morning, while "Drinking Sad" pays tribute to the outlaw country bar songs that soundtracked Coleman's childhood. Appropriately, modern-day outlaw Jaime Wyatt appears on the hauntingly elegant "Broken Pieces," contributing vocals to a song about, as Coleman puts it, "the idea someone can't truly love you unless they know how fucked up you really are."
Perhaps nothing encapsulates Coleman Williams' story better than "Stand Your Ground," a seize-the-day anthem that advises its listener to roll with the world's punches and refuse to remain knocked down. The song opens with a leisurely lope, only to segue into a faster section propelled by train beats, banjo arpeggios, and Coleman's anthemic melodies. There are flashes of country twang and rock & roll grit throughout, fused together by a man who's not afraid to blur the dividing line between those camps. Southern Circus offers a peak into Coleman's personal world, and under this Big Top, all southern sounds — and all people — are welcome.
"PT Barnum always said, 'The clowns are the heart of the circus,'" Coleman notes. "The circus is all about expression — about being yourself and finding a unique family, just like the house-show scene — and clowns embody that spirit. They're comfortable with being themselves, and they're trying to give you a pure, emotional catharsis. I love that. I feel like I'm the clown of this southern circus."
Southern Circus finds a balance between spectacle and spirit, determination and deliverance, melodies and muscle. It's the sound of a man honoring his family tree while planting his own garden. To make it, Coleman had to leave home, explore sounds that stretched beyond his bloodline's catalog, and challenge the world's expectations that he'd join family business. Southern Circus is his homecoming: an album that finds him not falling into a legacy, but earning it.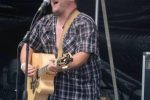 GARY MOORE II
Born and raised to a working-class family, singer/songwriter Gary Moore II blends his blue-collar mentality with songs about heartbreak, hard work, and hard living. With influences from Hank to R.A.T.M., TVZ to the DBTs, and everywhere in between, GMII's songs find a place in the ever-evolving Americana genre. As a founding member of the Miles Burning Band, he co-fronted the band, releasing one EP and opening shows for regional/national touring acts and taking part in festivals like the Honky-Tonk Throwdown and Nippersink Fest. While recording the bands second release, vocal issues and the subsequent surgery forced him to take over a year off, and ultimately leave the band.
With a successful surgery under his belt, and a newfound respect for music and singing, GMII began pushing forward as the working-man's troubadour. Working closely with long-time collaborator, multi-instrumentalist, and producer Michael Pentz, they've carved out an original roots-rock sound with a familiar feel.
2016 looks to be the culmination of Gary Moore II's uphill climb from silence to stage, with festival appearances such as Moonrunners 2016 scheduled as well as solo and supporting gigs throughout Illinois and the Midwest being booked. More importantly, GMII's debut solo album, Tin Man's Blues, is projected for a late-spring/early-summer release by Hole In The Wall Records.